Hello, and welcome to Class Antagonist Collective's Web Page!

This was the official web page of the Class Antagonist Collective. We were a political punk collective which goals were to be a part of the punk counter cultrual movement and bring many people together while doing it. The organization was strucured so that it was divided into two groups, one being the shit workers and voters, the other doing various jobs to contribute to the overall benefit of the collective. Due to insuficient funds the group struggled to get off the ground and never made it because of these many financial difficulties. What started off as an a great idea unforunately fizzled and never fully got past the planning stages although some things were accomplished. Another factor that contributed to the ultimate demise of the collective maybe attributed to the fact that we tried to undertake too many things right from the start. These tasks included a zine, a label, a distro, and also there was talk about renting out an apartment to collaborate and work at. Hopefully through the mistakes of the Class Antagonist Collective we can all learn on how to improve for future projects. This was in no way a waste of time. It brought many people together, got a bunch of essays and articles up as a webzine to express ideas and views, and provided many kids/punx with a great learning experience. Thank you to all those who showed interest and those who took part in the collective. Please feel free to browse this site and view the remains of the collective. All the articles for the webzine are still posted and have not been altered. There is also information provided on the label and distribution branch (Subversion Records). Thanks again.

Here's what the collective had to offer: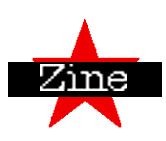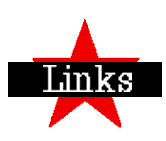 E-mail for questions, comments, or anything else.